Exporting Xero data
For each of the areas of Xero tracked by Quikk, you may generate an export of the changelog and snapshot for any historical version.
Download your Xero data by using the "Export options" feature as shown and select the file format you require.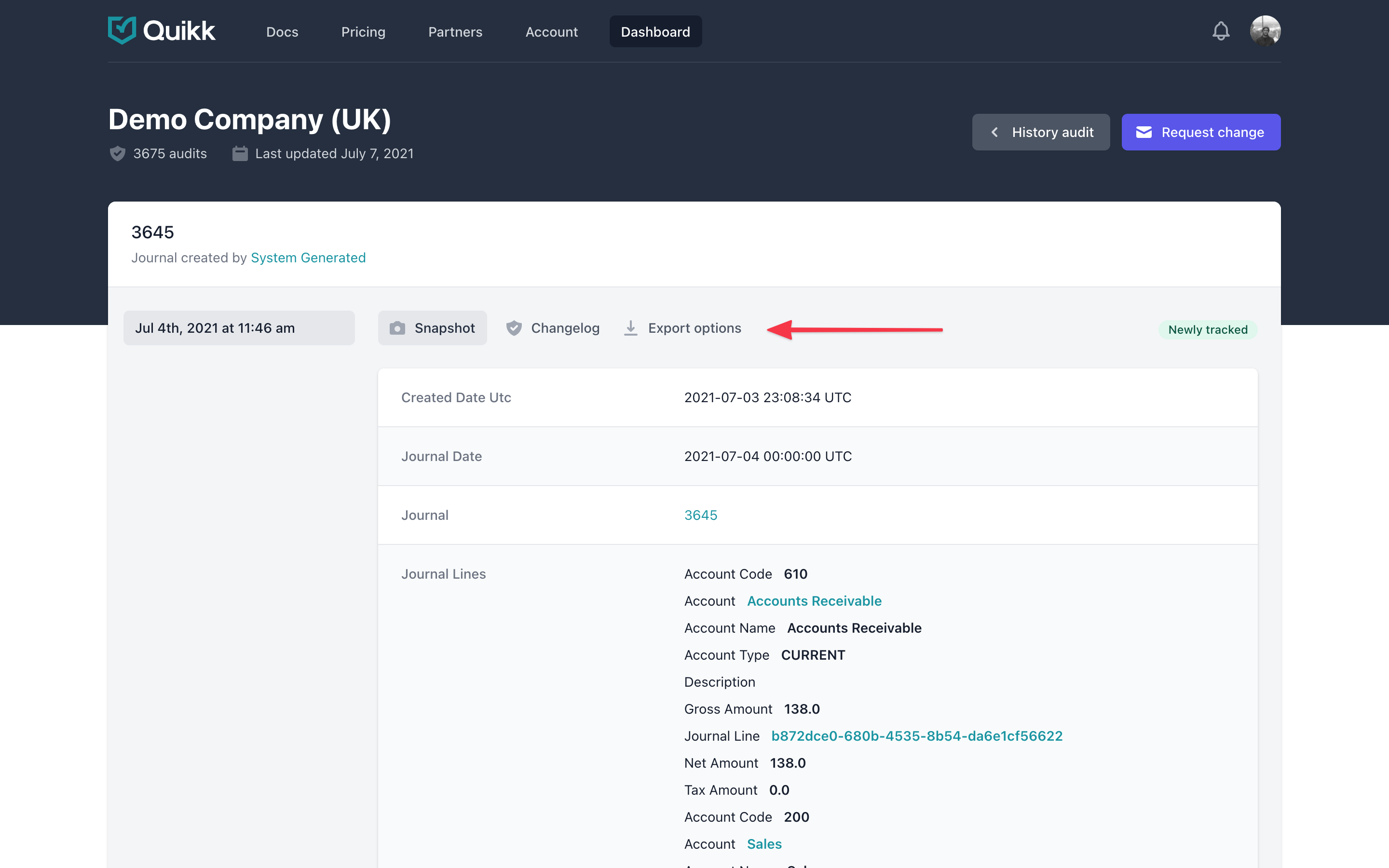 All Xero record types in Quikk may be exported in PDF format.
Export Xero journals
Journals have the additional option of being exported to CSV (which can be viewed in Microsoft Excel or Google Sheets etc). This is particularly useful for sending reports to external auditors.